September 16, 2018
MUSTARD ON PIZZA!?
When the news broke a week and a half ago about mustard pizza, it became quite controversial.
Most people's stance on this was synonymous to the crazed Britney Spears fan from a couple years back. "LEAVE PIZZA ALONE!"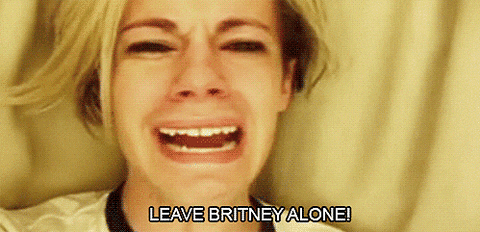 I'm not a pizza purist.
I'm firmly planted on the unconventional side of the argument on what SHOULD and SHOULDN't go on pizza.
Pineapple, siracha, shrimp, broccoli, buffalo chicken, eggs, hot sauce; I'm down for it all.
The lines just become blurred even more when mustard enters the equation and further complicates the question of what makes pizza.. pizza.
How long will we let pizza constantly go through a metamorphosis and call it pizza still?
It sounds as weird as using ketchup as the main flavoring agent in a cake batter, or even worse using mayonnaise in a cheesecake mix or for french fries… or for a traditionalist, as wrong as ketchup on a Chicago frank.
Mustard on pizza stretches that rubber band a little too thin for most.
It's not even a SAUCE, but NYC-based Lions & Tigers & Squares treats it like one using a thick, creamy stone-ground mustard on their Detroit-style pizza and it's causing a modern-day cyberspace uproar.
They drape the pizza with tons of corned beef, sauerkraut and finish it with a mountain of brick cheese — a Wisconsin-made cheese with sweet to mild flavor– and cook it to bready perfection.
Not a bad combination if you ask me.
This pizza uses mustard instead of tomato sauce 😳 pic.twitter.com/XUKKQOBLwM

— FOOD INSIDER (@InsiderFood) September 4, 2018
Sounds pretty good on paper, and even in person.. but most people (who haven't tried it unsurprisingly) are trying to cope with the integrity of pizza being ruined by taking away tomato sauce.  Or they downright hate mustard.
Or really they think it's just an open-faced deli-sandwich and can't sit in the same class as pizza.
Whether you love it or hate it, mustard pizza is definitely having a moment.
See a few reactions below:
If I bite into my pizza and taste hot mustard, ima have no choice but to fight everyone in the kitchen 🤢 https://t.co/dqHwnYtrEP

— Evan Coke (@E_Coke97) September 5, 2018
pineapple pizza lovers and pineapple pizza haters should set aside their differences and defeat the true evil: mustard pizza https://t.co/uA7ot7KvJj

— sara (@thisbemesara) September 6, 2018
Help us settle a food debate. Does mustard belong on a pizza?

— Nerdist (@nerdist) September 7, 2018
"I put mustard on pizza" https://t.co/0ZgLSnbAiN

— TK (@thog94) September 18, 2018
The people that were mad about the mustard pizza are the ones who eat pineapple pizza.

— chandra. (@thousaucywitch) September 19, 2018
Pickles on pizza works. Ever have cheeseburger pizza? With pickles ketchup mustard. That's actually decent. Not just mustard tho 😂

— Joey G (@JoeyG277) September 21, 2018
So, Would You Try It?