January 12, 2020
Food enthusiast rejoice! It's Christmas time all over again for us.
2020 Restaurant Week D.C. is less than 24 hrs away, and for food enthusiasts, this week is where our wallets go to die even though it's quite the deal.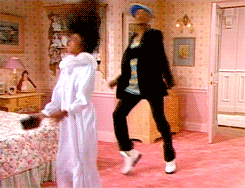 For those of you who are new to Restuarant Week: from January 13th-19th, you can filter through an array of three-course meal deals from a long list of participating D.C. restaurants; $22 lunch or brunch and $35 for dinner.
And while the D.C. food scene has welcomed a plethora of newcomers participating in this year's Restuarant Week, if you're new to the robust and humming D.C. food scene, it's essential to pay homage to the long-standing restaurants who continuously capture the heart and bellies of D.C. natives.
So this isn't an essential list, it's a definitive list.
In a group of three restaurants, you want to visit; you should at least check off one of the classics.
Don't @ me.
See the list below for seven classic restaurants to visit, D.C. Restuarant or otherwise.
New American, French
Pioneered by the late chef Michel Richard and esteemed with some of the highest culinary awards, Central Michel Richard situated on Pennslyvania Ave. is Richard's second exhibition featuring his jaunty flair of delicious food– Citronelle being the first.
Central Michel Richard, however, is more of a modern take on American cuisine influenced by a French bistro setting that is affordable for the public.
During Restuarant Week, the beloved dining destination is offering the $22 Lunch Deal and $35 Dinner Deal.
Featured Dishes:
Michel's Fried Chicken
French Onion Soup
Classic Vanilla Creme Brulee
Seafood
I didn't forget about seafood lovers! Heralded by The Washingtonian as part of "Washington D.C.'s 100 Best Restaurants" in previous years and the premier destination for seafood, Black Salt continues to rest on their laurels.
Their focus on sustainable seafood has delighted guests for years and continues with imaginative, carefully curated dishes and exceptional service.
During Restuarant Week, the Palisades dining destination is offering the $22 Brunch and Lunch Deal.
Featured Dishes:
Addie's Mussels
Maryland Blue Crabcake Sandwich
Flourless Chocolate Cake
Steakhouse
If you're a true carnivore, then you've probably already had Washington D.C.'s premier Brazilian Steakhouse Fogo De Chao on your list.
Think continuous cuts of fire-roasted meats like Pichana, prime top-sirloin; heavily-marbled bottom sirloin, Fraldinha; and Medalhões com Bacon, a sumptuous bacon-wrapped steak; all served tableside at the flip of your card.
Enjoy market side dishes, too like pão de queijo (cheesy bread rolls), garlic mashed potatoes, and a sauteed, seasoned yuca flour, farofa.
All locations — Downtown D.C., North Bethesda, and Virginia's Tysons Corner– are only offering Restuarant Week's $35 Dinner Deal.
All Fogo De Chao locations are also offering a Restuarant Month promotion for $39 per person.
Featured Dishes:
*See bolded items above
Traditional Italian
If you have an Italian grandmother, the vivacity of her cooking lives at Filomena.
If you want to feel what it's like to have one, don't miss the chance to try Filomena's.
With a plethora of Italian restaurants in D.C., Georgetown's Filomena Ristorante remains D.C.'s favorite Italian restaurant.
I ventured here for last year's Winter Restuarant Week, and the interior is affectionately outdated.
Still, the ambiance seduces you through the comfort of hearty, traditional Italian food featuring all handmade pasta with exceptional service and an extensive wine list.
During Restuarant Week, the dining destination is offering the $22 Lunch Deal and $35 Dinner Deal.
Featured Dishes:
Arancini
Lasagna Alla Bolognese
Dark Chocolate Mousse Cake
Contemporary Indian
Founder, Ashok Bajaj was awarded "Restaurateur of the Year" by the Washingtonian and the Washington City Paper and has also received recognition nationally from the James Beard Foundation as a nominee for "Restaurateur of the Year" ten times over.
If you're looking to venture off to a place where flavors are bold and impactful, renowned, expertly-designed Rasika offers Indian flavors with just that.
During Restuarant Week, the dining destination is offering the $22 Lunch Deal.
Featured Dishes:
*Menu is not posted yet
Balkan Cuisine
Ambar and I have a little bit of a fractured relationship, but I can't deny they have something that draws me in.
In D.C., Michelin Guide-praised Ambar is known for its unlimited small plate offerings for a $39 brunch, $19.99 express lunch, and $49 dinner selection and for being the first restaurant to offer modern Balkan Cuisine, a cuisine dependent on punchy, creative flavor pairings.
The Restuarant Week menu here is likely the most expansive, seeing the establishment offers a rotating list of hand-selected, and traditional small plate dishes so you can try everything they have to offer.
I've had the pleasure of eating here and would highly recommend the ham & cheese crepe during brunch.
During Restuarant Week, the dining destination is offering the $22 Lunch Deal and $39 Dinner Deal.
Featured Dishes:
Meat Pie
Cheese Pie
Karadjordjeva, Crispy Stuffed Veal
American, Cocktail Bar
Oink! Oink! The Pig located in Logan Circle is a head-to-tail celebration of pork: pork belly, pork chop, pork cheek — everything!
The salty, unctuous selections served are local — they source from a farm in La Plata, MD– and orchestrate to fit seasonal taste as part of the Eat Well D.C. in association with Eat Well Farms.
Great news! Enjoy access to the entire menu during Restuarant Week.
During Restuarant Week, the dining destination is offering the $22 Brunch Lunch Deal and $39 Dinner Deal.
Featured Dishes:
Pork Cheek
Pork Belly
Sticky Toffee
Traditional American
If you're looking to play it safe with your dining palette with playful American fare at an award-winning restaurant, make a reservation NOW to one of Yelp's most reviewed restaurants, Founding Farmers (boasting +13,000 reviews).
Well, not to the flagship Penn. Ave location but to the Tyson's, Bethesda, or Reston location offering the $22 Brunch Lunch Deal and $39 Dinner Deal.
Featured Dishes:
*Menu is not posted yet