October 8, 2020
Disclaimer: No affiliates links are included in this article.
One of the things I miss dearly since the Coronavirus is the spectacle my boyfriend and I would make of going to the movies.
Other couples dressed up for low-lit dinners, we dressed up for mid-morning movie dates filled with buttery, over-salted popcorn, and $10 mozzarella sticks.
James is what you might call a movie aficionado.
He is a man who, on several occasions — describing his childhood growing up in NY — remarked he'd watched more than several years worth of movies.
And since we met, the contemplation of what movie theater we attend is met with extreme consideration.
And like the yin to his yang, I am incredibly particular about movie snacks, namely about my popcorn.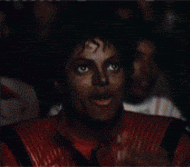 Sometimes I can be snobby, hopping on to trendy terms like "organic," "non-GMO," "clean," and "artisan-crafted."
But when it comes down to it, I love the salted, greasy stale popcorn of movie theatres past just as much as the next commercial-ready moviegoer.
Popcorn is my favorite snack — at the movies or otherwise — but finding a popcorn on the shelf as grease-stricken, and makes my fingers as slippery as the popcorn sold at AMC is like trying to find a cheerio on a football field.
Don't you miss it too?
But you didn't come here to read a story about how James and I use to spend our weekdays; you want to know how you can get that old thang back at home.
THE POPCORN
To all the organic popcorns I have loved before, I love you no more because… I'm committed to LesserEvil's Himalayan Gold.
Look no further for an uber-buttery organic, non-gmo popcorn lacking the golden ingredient of butter.
Lesser Evil's Himaylan Gold is a wondrous mix of butter-flavored coconut oil and a dash of Pink Himalayan salt.
Butter-flavored coconut oil!?
The popcorn is more heavenly than it lets on, tasting more of butter and nothing of coconut oil.
Leave me alone to lick my fingers.
Like a good deep conditioner, the coconut oil provides that lip-glossing, slipperiness of a good healthy fat.
No artery-clogging, straight indulgence.
Don't Believe Me?
Don't knock it, till you try it by going to any Whole Foods or by ordering a batch on Amazon.
Please checkout the rest of their product line too; an inventive product line including wayyyy more than delectable popcorn.
Veggie Sticks.
Paleo Puffs.
Almond Butter Chocolate Chip Cookies.
Power Curls.
You name it, LesserEvil brings it.
What are some of your favorite snacks?